Overall physical health outcomes are strong…
According to the UK Prosperity Index,Kensington and Chelsea is the 4th best local authority in the United Kingdom for the element "Physical Health".
Kensington and Chelsea is also among the local authorities with the highest life expectancy at birth in the United Kingdom (83.9 years for males and 87 years for females), standing well above London (80.9 and 84.7 years, respectively) and England averages (79.8 and 83.4 years, respectively).
Image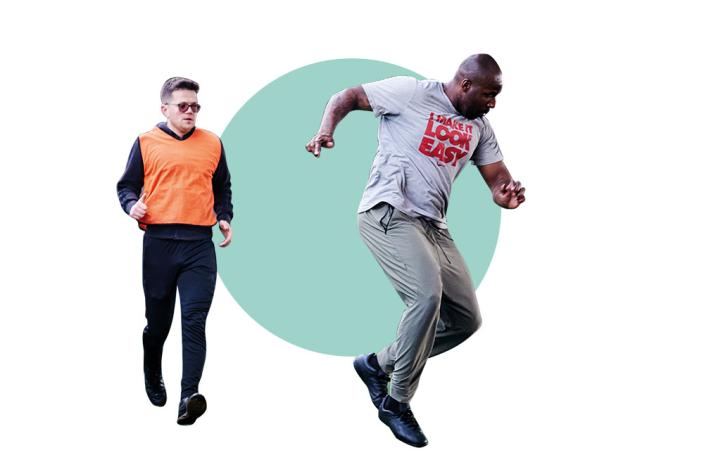 …but these averages hide significant disparities.
There are large gaps between life expectancy of residents in the least and most deprived parts of Kensington and Chelsea, reaching 14.8 years for males and 11.9 years for females.
These gaps are even larger when adopting a geographical perspective; females in Notting Dale live on average 15 years less than their neighbours in Holland ward (0.3 miles away), and for males the difference between living in Notting Dale and Courtfield is a life expectancy gap of 17 years.
There are also significant health inequalities beyond life expectancy, which are being driven by a wide range of interlinked determinants. Key factors include poverty and deprivation, access to green spaces, air quality, healthy lifestyles and housing quality.
Image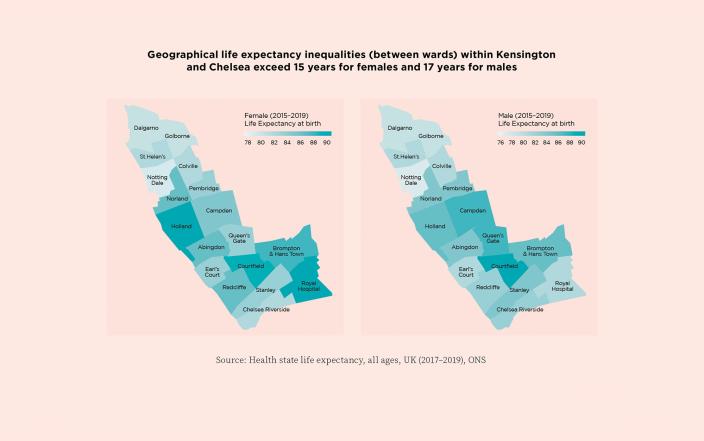 Image