Working towards Digital Inclusion in K+C
As our community faces the challenges of the latest lockdown, one issue receiving national attention is the stark digital divide across the country, and the impact that has on access to learning, support services, social opportunities and entertainment.  In Kensington and Chelsea, over 5,000 people are digitally excluded.
 
Bridging the digital divide in our community is a key priority for us as we are concerned about the impact of digital exclusion on children who are unable to complete online learning and fall behind in their studies.  We have identified over 400 vulnerable young people for whom home is not a safe or suitable learning space and who need an alternative while schools are closed.

In response, we have provided 115 laptops to local youth organisations able to offer a safe, quiet space for young people to learn.  Trusted youth workers will invite young people in to use the laptops in line with Covid guidelines, throughout lockdown and beyond.
This has been possible thanks to the incredible support of Cadogan Estates, the Martin Charitable Trust, Julia and Hans Rausing and the Hollick Family Foundation who generously funded this first phase of the Digital Inclusion project.

We plan to launch a second phase, providing laptops in supplementary schools to support delivery of homework clubs, catch up lessons and learning support.  To support the Digital Inclusion project, please contact team@thekandcfoundation.com or donate here.
Image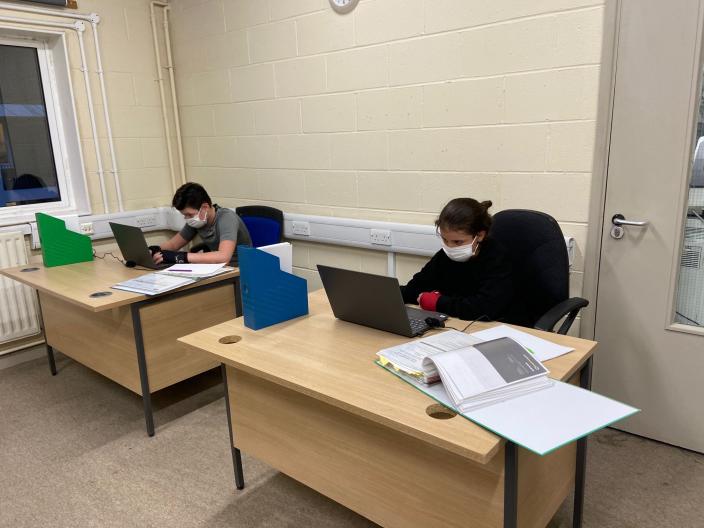 Ann Goodger, CEO of the Dalgarno Trust, received laptops this week