Keeping sporty + safe during Covid restrictions
Through our Children + Young People funding, the Earls Club Youth Club intended to run football and boxing sessions for children who attended their club.  However, because of the restrictions of lockdown, they were no longer able to offer this and requested that their grant could be used for a bike skills course.  The bike skills course would give young people practical knowledge of how to cycle safely and confidently on London roads, and would be a great way to keep fit, whilst social distancing. 
40 young people completed Bikeability level 1 and 2 and upon completion of the course were rewarded with a personal bike and a certificate of completion.
Image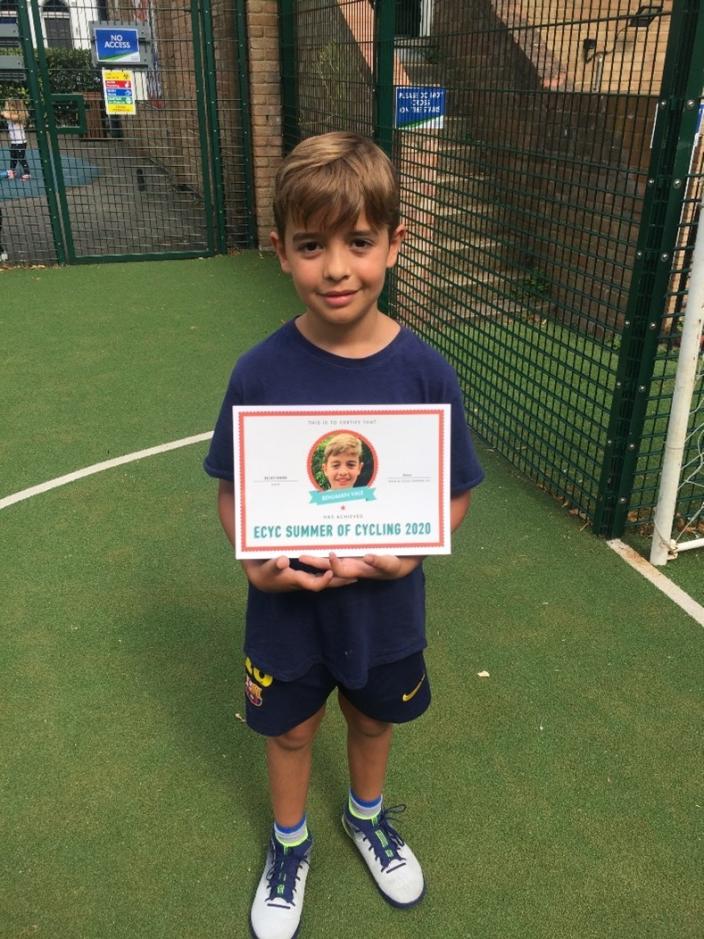 Benjamin, Earls Court Youth Club