You have children coming from low income families, and are walking down the street looking at shop windows with stuff they cannot afford. (…) It's quite difficult for children growing up in that environment, where there is all this material things that are very very expensive, and they just cannot access it at all."
Employee in a local charity working with young people
Kensington and Chelsea residents suffer from lower-than-average levels of mental health.
The UK Prosperity Index suggests that the borough's performance on mental health is among the worst 20% of local authorities.
Our qualitative research has identified the Grenfell Tower fire as a major driver of poor mental wellbeing in the borough.
Interviewees claimed that the combined impact of housing affordability, low levels of benefits and reduced state funding for public and communal spaces has also eroded community cohesion and contributed to the creation of a transient population.
Kensington and Chelsea has consistently been in the bottom 5% of UK local authorities for the past decade regarding residents' "sense of belonging to the local community".
Access to GPs and healthcare for many communities has been limited because of barriers around technology and language.
Image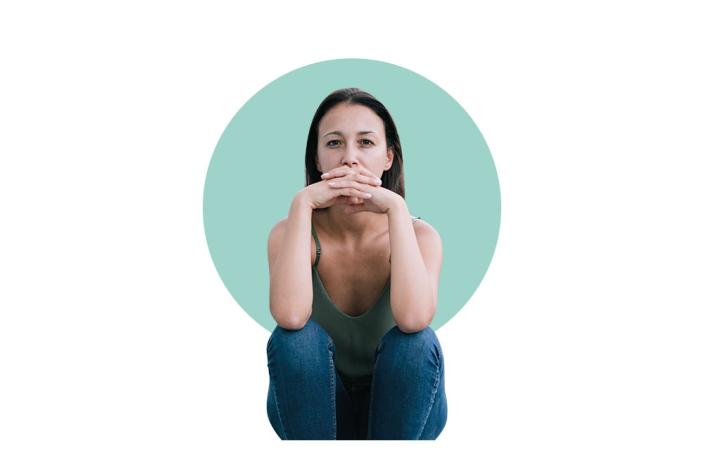 North Kensington resident
And mental health inequalities are already Employee in a localcharity stretching to future generations, threatening to embed existing inequalities.
Despite the good work of many local charities, an erosion of local services, a breakdown of social ties and the twin crises of Grenfell and the pandemic have caused children's mental health to suffer. This is exacerbated by inequalities which diminish children's sense of worth.
Image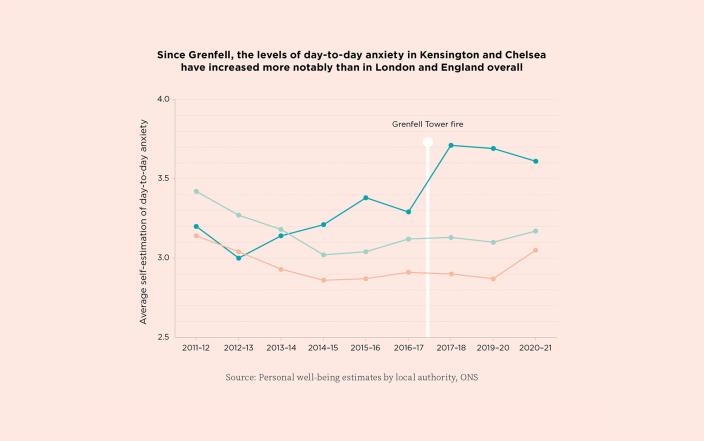 A client that has been in temporary accommodation for 16 years…she has sockets hanging off the wall…because of the language barrier, she doesn't know what the next steps are."
Employee in a local charity