Covid has deepened health inequalities
Covid has deepened health inequalities, that were already stretched by Grenfell.
Mortality rates due to Covid-19 in Kensington and Chelsea's 20% most income deprived neighbourhoods were three times higher than the 20% least deprived neighbourhoods. Between March 2020 and April 2021, the Covid-19 mortality was 254 per 100,000 individuals in the most income deprived neighbourhoods, while in the least deprived neighbourhoods, the mortality rate was 82 per 100,000 individuals.
Kensington and Chelsea's vaccine uptake has been lower than in London and the United Kingdom as a whole. As a result, the vaccine rollout in Kensington and Chelsea evolved to try to overcome some of the barriers these communities face.
Image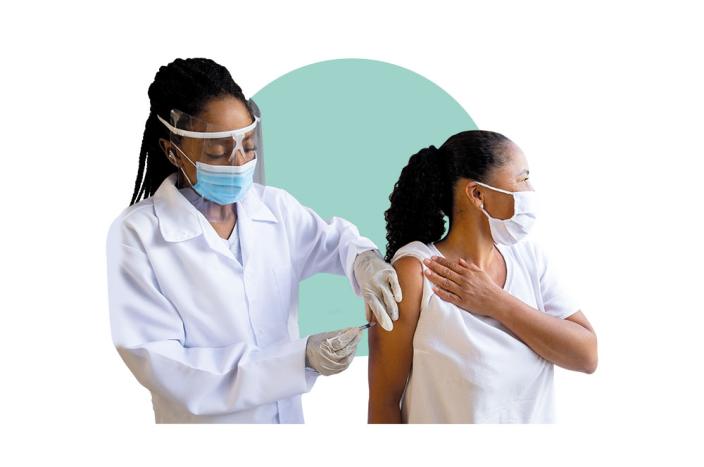 Image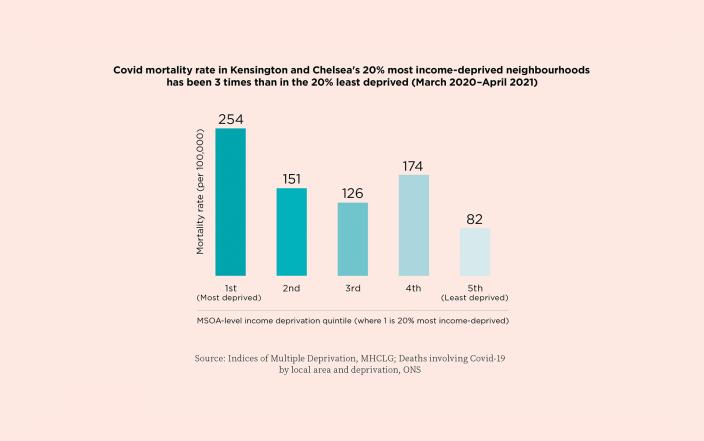 Covid vaccinations started off in massive general sites – nobody went to them, they were empty for days. Then they started to do more localised clinics, based on GP practices, so people were more likely to come to the appointment. Now that's been broken down even further into mobile buses that go into the community, work with the community, work with those trusted individuals."
Employee of a west London local clinical group