Employment support for a diverse population
And employment support services do not always meet the needs of a diverse population.
Interviewees highlighted that cultural, knowledge and language barriers meant that employment support was unsuitable or inaccessible for some communities in Kensington and Chelsea.
Many employment support programs also require users to be on benefits. However, negative perceptions and a cultural tendency not to claim benefits mean that support programs are inaccessible for many people in the borough who may need them.
Image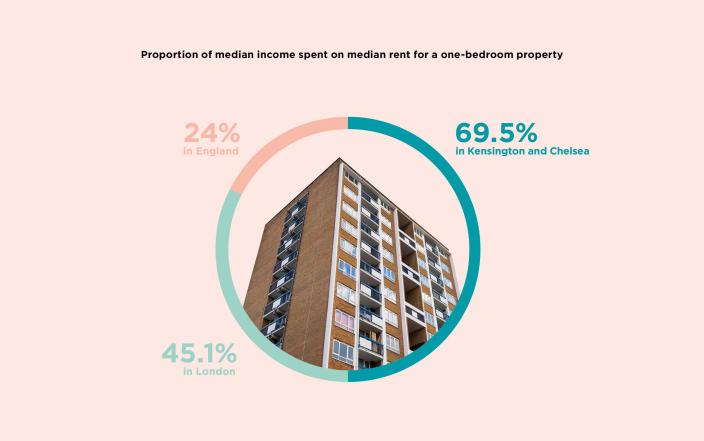 Even those in employment are not protected from poverty.
In 2020, almost 1 in 5 (18.1%) jobs in the borough paid less than the London Living Wage.
The main drivers of in-work poverty in the borough are high housing costs, insecure work and skills inequalities; Kensington and Chelsea is the borough with the second least affordable housing market in the capital (only behind Westminster), as median rent represents more than two thirds of median income.
We have a very diverse community: some struggle with language, some have not been employed for 20 years… Services need to not be one-size-fits all, we need to recognise the diversity."