The effect of the pandemic
The pandemic has had a huge impact on the labour market…
At the peak, one in four (25%) employments in the borough were furloughed in July 2020,26 and at the time of writing, the latest available data showed that 8% of employments in the borough were furloughed in July 2021.
The unemployment rate increased from 4.3%, in April 2019–March 2020 to 5.5% in the same period in 2020–2021, broadly in line with the rise across the country.
In February 2021, more than 1 in 10 (12.4%) working-age Kensington and Chelsea residents were claiming out-of-work benefits, an increase of more than 50% since February 2020; adding 4,505 new out-of-work benefit claimants.
The economic impacts of the pandemic have not been confined to those who have lost their jobs or been furloughed, as the borough saw the number of residents claiming in-work benefits almost treble, from 1,075 people in February 2020 to 3,070 people in February 2021.
Image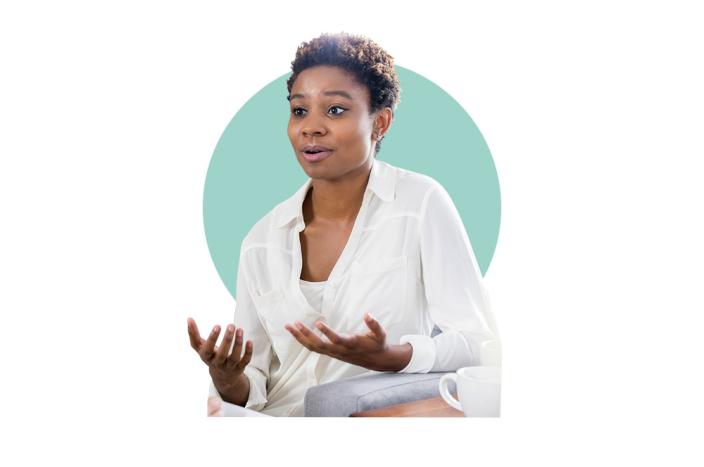 Employee in a local charity working with young people
…which has intensified employment inequalities.
The increase in claimants of unemployment benefits (Universal Credit/ Jobseeker's Allowance) in the most deprived neighbourhoods (8% of working-age population) was nearly five times higher than in the least deprived (1.7% of workingage population).
Geographically, this uneven impact of the pandemic has meant that areas in the North of the borough have been hardest hit, with increases in the rate of unemployment-related benefits as a high as 10.6 percentage points.
Image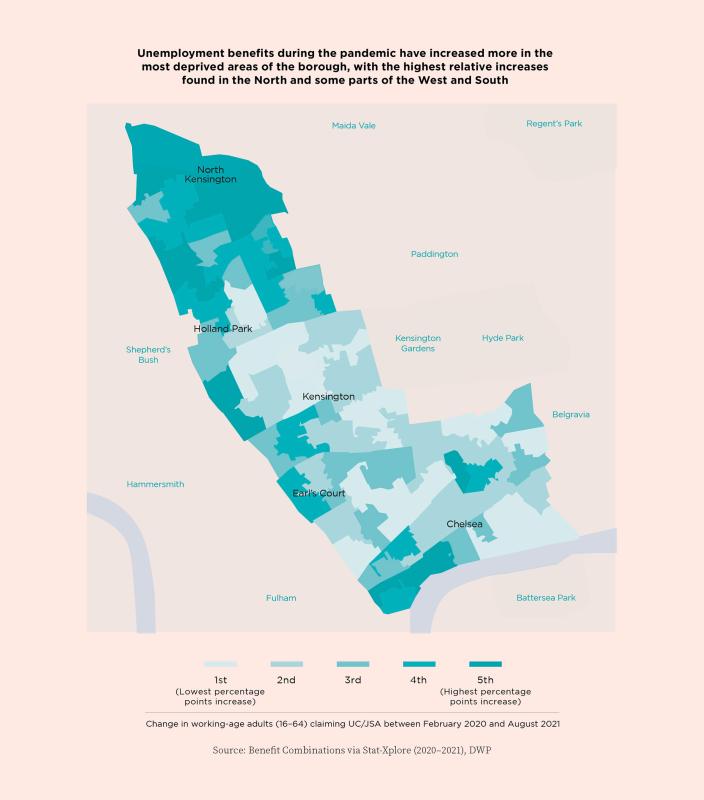 "When you work on a zero-hour contract and you get sick with Covid, like I did…there is no help coming. I am in so much debt, I can't pay my bills, I can't afford to pay rent…"
Participant in research coordinated by Midaye Somali Development Network