Despite a strong labour market, not all Kensington and Chelsea residents participate equally in the economy.
In 2019, the borough had a higher unemployment rate (4.9%) than London (4.6%) and Great Britain (3.9%), as well as a higher proportion of economically inactive working-age residents (30.1%, compared to 21.9% in London and 21.1% in Great Britain).
Pre-pandemic, 71% of white working-age residents in the borough were in employment, compared to only 52% of BAME working-age residents – an ethnic gap that is significantly larger in the borough (19 percentage points) than in London as a whole (14 percentage points).
Image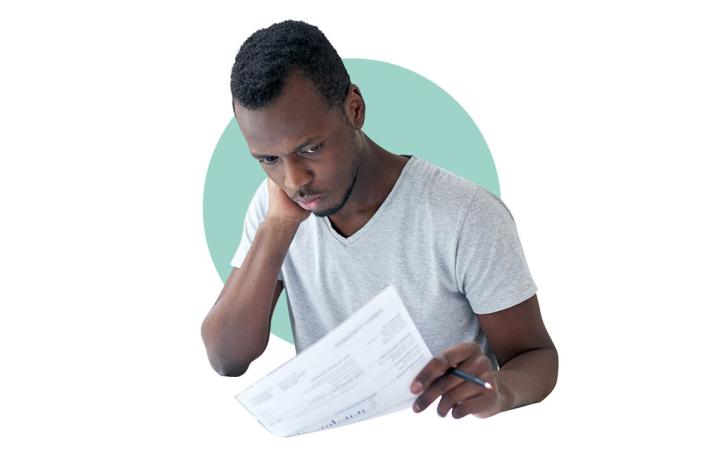 Economic inactivity and barriers to participation are linked with deprivation, with the areas with the highest economic inactivity also being some of the most deprived ones.
There is a clear concentration of residents with disabilities in more deprived parts of the borough; almost 2 of every 3 disability benefit claimants in Kensington and Chelsea (63%) live in the 20% most deprived neighbourhoods of the borough.
Image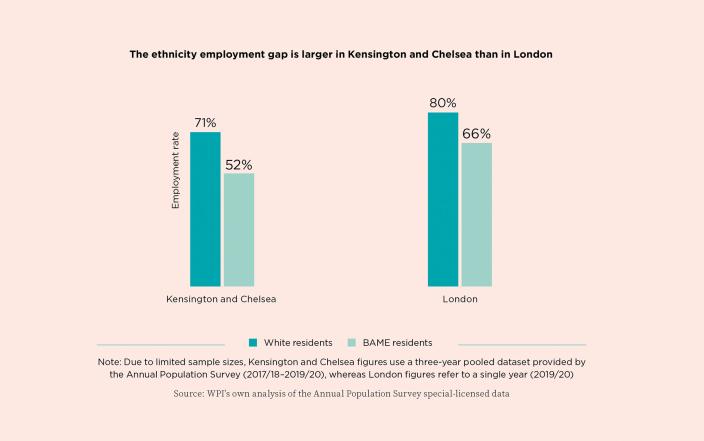 …because they don't claim benefit, they miss out a lot of schemes. They think it's like addiction – once you go, you are always on benefits...but then these young people are not getting the right opportunities.
Employee in a local community organisation