Inequalities in Kensington and Chelsea are evident in the borough's children and younger population.
A large proportion of Kensington and Chelsea students attend independent schools (45.3%), much higher than both London (10.1%) and England (9.7%) averages.
More than one in four state-school students in Kensington and Chelsea (28.8%) are eligible for Free School Meals (FSM), a percentage higher than both London (22.6%) and England (20.6%) as a whole, having increased by 50% in the last four academic years.
Image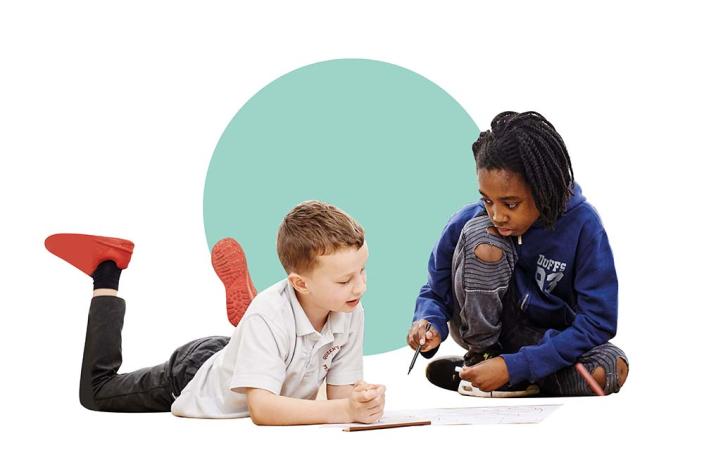 Local state schools are some of the best in the country, but inequalities in educational attainment are amongst the highest in the country.
Although their absolute performance is strong, Black students in Kensington and Chelsea have a gap in performance progress in schools (measured by Attainment 8 scores) that is on average 4 times larger than in England overall.
The percentage of FSM students in Kensington and Chelsea achieving a Level 3 qualification at age 19 is almost 11 percentage points lower than the rest of their non-FSM peers.
Evidence at a national level reveals the impact of educational attainment on employability; while the employment rate of the working-age population with Level 3 qualifications in 2019 was 83%, for those with no qualifications it is only 47%.
Image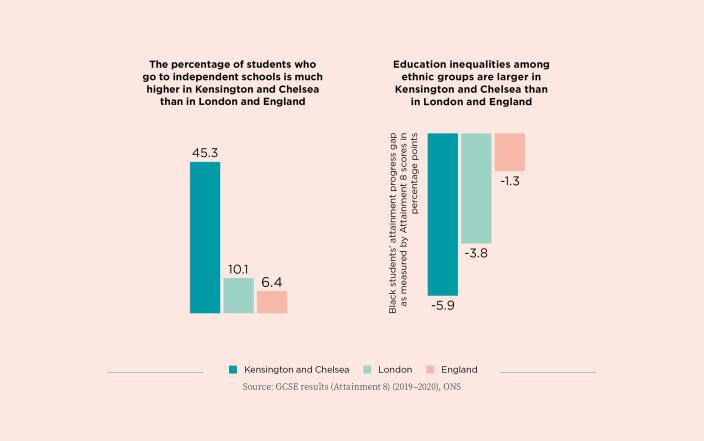 Our schools do fantastic, if you go to one of our schools you will get a top education and it should stand you in good stead for the rest of your life… We just need our schools to not lose anybody along the way.